Sell Your Home in Naples Florida/Southwest Florida's Hugh Sellers Market!
A seller's market usually means the seller has the advantage, low inventory, and many buyers looking for homes and condos. This market, right now in June of 2023 is a little different. We have many buyers looking but very cautiously. We have a low inventory of homes but not every home is selling quickly. If a home or condo is updated and ready to move in and priced right, those homes are receiving multiple offers and selling within 30 days. However, condos whether updated or not are a bit slower right now, and H.O.A. Fees seem to be the key to success with many buyers. The lower the H.O.A. Fees the better. Mortgage rates are higher than they have been for the past years. The market is still good, it's just not quite what it was when we had the low mortgage rates.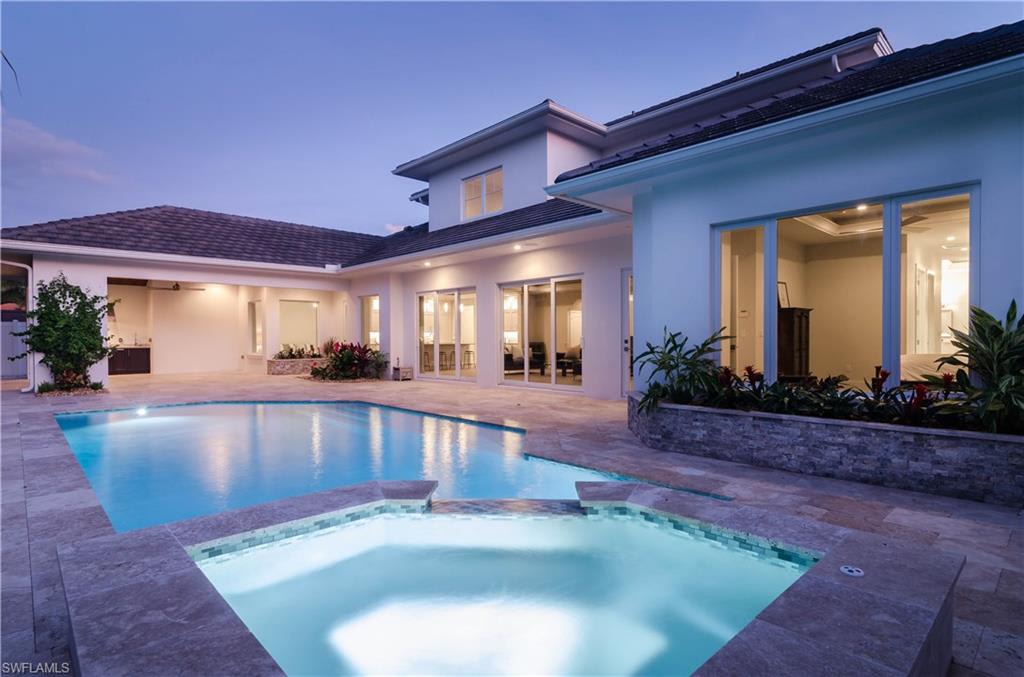 1. Pricing
As agents, we study the market in Macro and Micro down to your neighborhood & Street. We prepare a comparative market analysis to value your home. We also recommend to our clients purchase an appraisal from a licensed appraiser. The CMA and the appraisal may differ but a range will be established and from there we make a decision with the sellers to determine the proper pricing.
2. Competition
We look at the homes in your neighborhood for sale, sold, and pending that are similar to yours, determine what the competition is, and find a way to make your home the top home buyers must see when looking in your neighborhood. We define the most desirable attributes of your home and highlight those in our marketing. We also look at what's happening within a few miles radius of your home to understand who may be the most likely type of home buyer. Example: Large medical manufacturers within a few miles of the home, employees or executives of the company may be likely buyers.
3. Prepare
We Prepare you the owners & the home for the current market condition. There are three conditions Buyers, Neutral, and Sellers Market. Each of these markets requires different strategies and expectations.
4. Inspect
In Southwest Florida's current sellers market, you can't afford surprises and by surprises I mean everything. It's worth it to have a professional home inspector go through your home so you will know if there are any issues that need to be fixed. If new construction is your competition then you are competing with some large publicly traded companies that must perform for shareholders. That means you have to be as brand new as possible. Once you know what needs to be repaired you can make a plan to repair it all or choose the most important things to fix. If The A/C and Major appliances have a short life expectancy you may want to consider replacing them also. Your beautiful home in the established neighborhood in the right school zone will look a whole lot more attractive.
Marketing Paradigms have shifted in all industries with a major focus on online and social media as the drivers. Here's the insider truth, when you are in a seller's market or a neutral market the traditional methods still work pretty well. But with a Sellers Market more must be done to get your home exposed to potential buyers. Social Media has given rise to Target Marketing and it is estimated that less than 5% of agents utilize this resource to market their properties for sale and fewer do it correctly. A typical open house may reach 7-8 people. A $100.00 social media ad will reach 132,000 people, not just people, but targeted people who have the financial means and are interested in purchasing real estate like yours. We not only market our customer's homes for sale other agents engage us to help them so they can tell their clients their homes are marketed with all the new technology. We recently sold a home that was listed for 8 months by another firm, it was priced properly but under-exposed. We sold the home in 21 days. We exposed the property to masses of people who were interested and qualified to buy. Please contact me Doug Risher to discuss your home, the market, and our marketing plan for the current market!